09/30-10/23

Pier-2 Tower
Implementer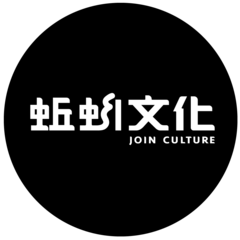 S.SELECT LAB is an independent and collaborative creative team based in Tokyo, Japan and Taipei, Taiwan. We work with a diverse range of companies, brands and partners across multiple platforms, specializing in design service, print consulting and content curation. We believe good design should solve problems, by combining strategy, UX and design to help clients think beyond ordinary.
策展人
S.Select Lab | Shousei Li
He holds a Master's degree from Graduate School of Business and Finance of Waseda University in Japan, and is currently in charge of EP Printing in Japan and S.Select Lab in Taiwan.
Instructions
Hello,
This is Takao Honyakusha.
We specialize in translating Kaohsiung,
And provide insights to phenomenon happening in Kaohsiung from a design perspective.
People often debate the proposition, "What is Kaohsiung", But it is actually a question that requires translations. "Translation" means to convey the meaning of a matter or object by using a different language. We invited three professional Japanese designers from diverse fields to briefly stay at Kaohsiung, and to "translate what Kaohsiung is" to them by finding keywords that were relevant to Kaohsiung. What kind of imaginations can Kaohsiung inspire with these keywords? By using the perspectives of these Japanese designers as a basis, local Kaohsiung designers will then creatively "translate Kaohsiung". By imagining what Kaohsiung is, these interactions between the Japanese and Taiwanese designers can then inspire the public to obtain a broader, more international sense of what Kaohsiung stands for.
Welcome to "Takao Honyakusha", where we translate Kaohsiung's languages, viewpoints, and spaces.
Mon. - Thu. 10:00-18:00
Fri. - Sun. & Holiday 10:00-20:00
※Reservation