New Taipei City Art Museum 4F
Curatorial Unit

We are Ultra Combos, a digital interactive design team straight out of Taiwan. Our team was formed by a group of adventurous professionals from various fields on the very last day of 2010. We believe that the synergies among different disciplines yield extraordinary creative works, and so we use digital content creation tools to blend together aesthetics, creativity, concepts, visuals, technologies, space installations, sounds, and other elements to come up with the creative works of our dreams.
Spatial Design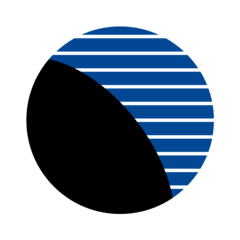 SANYO+SANIN
Founded by Janet Chen and Kobe Chang, SANYO+SANIN consists of specialists in project management, curatorial planning, visual design, and spatial design, all seasoned in multifaceted integration and project execution. Accordingly, SANYO+SANIN is able to assist clients in crafting execution strategies across different phases. So far, SANYO+SANIN has worked on diverse project types for the purpose of disrupting conventional front-end strategies and kindling distinctive perspectives. In the belief that a harmonious life-and-work balance complements creative expression, SANYO+SANIN prioritizes weaving passions into works. An example of such synergy is "The Bouldering Club," where their curation expertise is merged with an enthusiasm for sports when team members delved into the research and promotion of rock climbing.
Cooperative Partners
Curator|Ultra Combos
Spatial Design|SANYO+SANIN
Music Design|MUSDM
Audio System Design|Feblow Production
Audio and Lighting Engineering|LAIXIN Professional Audio and Lighting
Projection Engineering|Guanjia SystemTechnology
Description
In this city, freedom favors the bold!
"The Bold" dives into the heart of contemporary New Taipei City, and explores the spirit of freedom and trailblazing innovation that has blossomed from its unique geography, history, and culture. Through stories, the exhibition reveals the multifaceted nature of boldness, prompting viewers to envision their own interpretations of "boldness, nonconformity, and courage," and reflect on how these concepts can be embodied in daily lives.
The exhibition is divided into two distinct sections: "The Practices of Boldness" and "The Spirits of Boldness." "The Practices of Boldness" explores the four geographical and cultural characters of New Taipei City, showcasing the diverse forms of boldness cultivated through individual endeavors within the city's various environments. "The Spirits of Boldness," on the other hand, invites visitors to ponder the intrinsic value of boldness through narratives. At its core, the exhibition celebrates the myriad expressions of boldness, offering viewers a fresh and diverse perspective on embracing innovation in everyday matters.
What defines the essence of New Taipei City? We believe it is an urban character that welcomes every aspiration, exception, and even resistance. Here, all visions for better lives can potentially find their realization.